White Starlit Dance Floors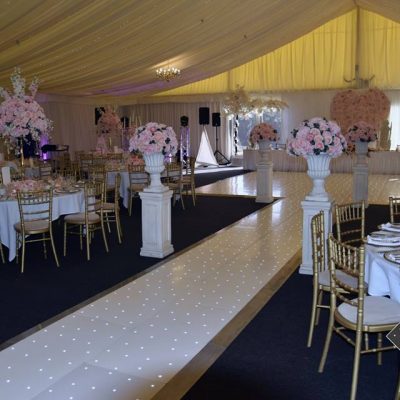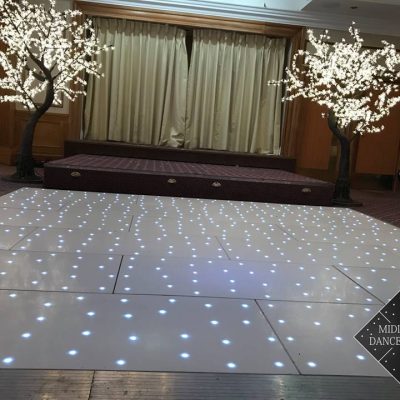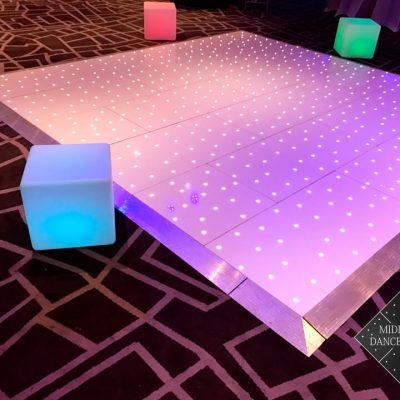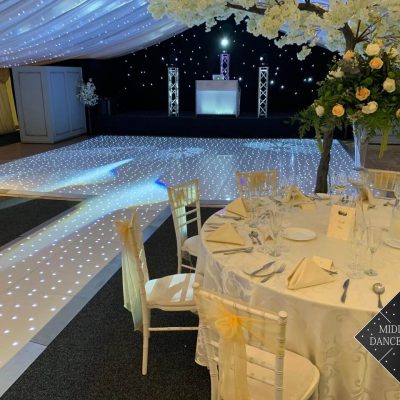 Our white starlit dance floors, also known as starlight dance floors give you that wow factor to your event or wedding. Starlit dance floors look great for your first dance or any act such as a dance act. We normally set our floor to static during your first dance or any acts, this is because when your photographer or guests take photos you automatically see more LEDs on in the photo. After the first dance or acts have finished we can set the dance floor to twinkle or any other mode.
Our starlit dance floors can be set to static, twinkle, flash, multi coloured flashing and smooth colour fading all at any speed. Our starlit dance floors are all RBG which means we can colour mix Red, Blue & Green to make any colour you would like including the standard white.
| | | | |
| --- | --- | --- | --- |
| Total Guests | Dancing Guests | Size | Cost |
| Up to 100 | 30 | 12ft x 12ft | £325 |
| 100 – 150 | 45 | 14ft x 14ft | £350 |
| 150 – 200 | 60 | 16ft x 16ft | £375 |
| 200 – 300 | 100 | 18ft x 18ft | £450 |
| 250 – 400 | 150 | 20ft x 20ft | £550 |
| 300 – 500 | 200 | 22ft x 22ft | £650 |